2 Mobile Platforms; 1,000 Uses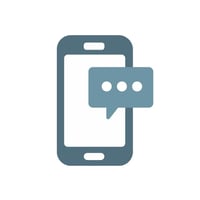 Text Message
Communication Platform
Texts always get read, unlike email - cut through communication clutter
Include links to mobile web sites
Push images or GIFs for more engagement
Works in every country
Users can "opt in" to a variety of lists
Schedule texts based on calendar date or a sequence
based on when list was joined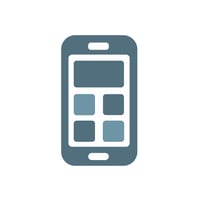 Responsive Mobile
Web Platform
Provide access to any content via a phone, tablet or desktop
Available anywhere in the world
No downloads
No I.T. involvement required
Drag-and-drop simple creation of mobile pages
Secure site with password-protected content, if needed
6 Benefits of implementing Engage by cell
1. Increase and track engagement
Due to the high open rate of text messages - five times over email - connect more with your members, keep them up to date with important information, events and track the success of your campaign.
2. offer your members more
Make membership more enticing by offering our mobile tools at a large discounted rate.

3. Create a mobile app for every event
Unlike a native app which lives on your phone, a mobile web app requires no download by your members. And by using our drag-and-drop page builder, you can compltely elliminate the need for I.T.
4. grow donations
Grow you donor and sponsor base by collecting contact info along with donations. Our mobile giving tools make it easy!

5. sell advertising on every text or mobile page
You control the messaging and branding in each of your communications and on your mobile website.
6. Automate Dues Payments
Save time and eliminate the headaches of direct mailers and phone calls requesting payments by empowering members to pay using their phone following a text message prompt.
Have questions? Want to try a free demo? Fill out the form below!